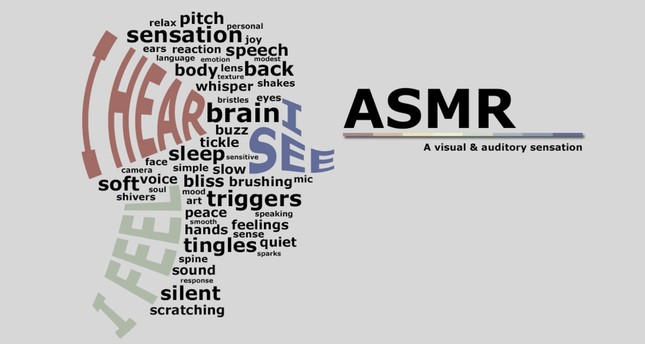 Source: Daily Sabah
ASMR has taken over my life a little recently and has become a prominent part of my life, so I just wanted to explain a little about what it is.
ASMR is an acronym for the name of the tingling feeling we sometimes get at the back of the head or neck when we're particularly relaxed, or exposed to stimuli such as whispering or something we find soothing. It has taken YouTube by storm and is now used by millions as not only a tool for relaxation, but as a way of coping with difficulties such as insomnia and anxiety.
It works best with earphones as ASMRtists – those who create ASMR content – often use two microphones in order to maximise the surround sound sensation.
I've been using ASMR videos to get me to sleep for a few months now, as I find sleeping to be difficult. Having this massive wealth of content has made my sleeping much easier, and I am greatly appreciative to those who create content for the purpose of aiding people such as myself.
YouTube however, does not seem to understand the purpose of these videos. Lots of individuals are being refused monetisation of their videos due to YouTube deeming the content to be sexual, despite this being stressed as not being the case by those creating the content and the hundreds of thousands that these videos aid.
I know for a fact that I, and many others, are more than happy to donate to those individuals who are attempting to build a rewarding career for themselves despite fundamental issues such as flawed understanding getting in the way.
If you're one of the many who suffer with sleep issues, anxiety, depression, or simply need to find a way to wind down, I encourage you to check out any of the thousands of ASMR videos out there – they've quite honestly changed a massive part of my life that I struggled with for so long.